You guys know that I have eagerly been awaiting Atlantia by Ally Condie. Well, it's finally here! To celebrate the lovely people at Penguin Teen are giving away one of the below necklaces to celebrate.
Please note that one of the two necklaces will randomly be selected for the winner. Now in case you haven't heard of Atlantia, check out the book information below. Isn't that cover gorgeous?

ATLANTIA BY ALLY CONDIE (OCTOBER 2014 – DUTTON)
"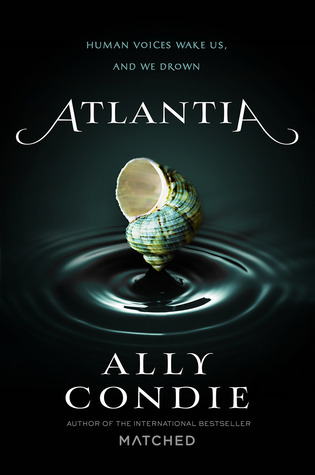 Can you hear Atlantia breathing?
For as long as she can remember, Rio has dreamt of the sand and sky Above—of life beyond her underwater city of Atlantia. But in a single moment, all her plans for the future are thwarted when her twin sister, Bay, makes an unexpected decision, stranding Rio Below. Alone, ripped away from the last person who knew Rio's true self—and the powerful siren voice she has long hidden—she has nothing left to lose.
Guided by a dangerous and unlikely mentor, Rio formulates a plan that leads to increasingly treacherous questions about her mother's death, her own destiny, and the complex system constructed to govern the divide between land and sea. Her life and her city depend on Rio to listen to the voices of the past and to speak long-hidden truths."
Goodreads | Amazon | Barnes & Noble
CONTEST RULES:
Open to US Only
Must be 13+ to enter
Everyone may enter, even if you are not a follower
Winner will be notified via email
A new winner will be chosen if a response is not received within 48 hours
Contest ends November 6, 2014